FEDER - Business Process Quality Assessment

July 2014 - August 2014
Content:

Management Summary
The department Fonds Européen de Développement Régional (FEDER) is in charge of the European Social Funds distribution for projects within the Brussels Capital Region. The awarding and follow-up of these projects are managed through business processes, which were the focus of the assessment. The processes were documented, and important points of improvement were identified, mainly to reduce the number of paper copies. A schematic of this is shown in the illustration below, where we count up to 7 copies for operational purposes, and scans in at least two network folders, as well as structured data in SAP and on the website, plus aggregated data in excel sheets. Add to this the copies for certification purposes and audit reasons, and the benefit of reduction of paper becomes evident.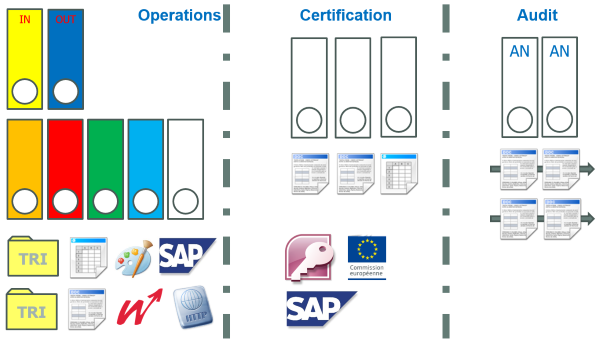 Team Composition
The assessment was done by myself, under the supervision of the business sponsor, Etienne Hennuy.